New album out
03/11/23
celebrating the intriguing state between two lifes, this new album called the bridge of hestiation will make you travel through different dreamscapes. it will feature 10 tracks and include two special guests: Matthieu Michel, Switzerland's finest brings his incredible tone playing the flugelhorn on the last one And David Koch will open up a brand new space in Hawk with his electric guitar.
It was recorded and mixed by Manuel Egger at Suburban Sound Studio in Winterthur (CH) and mastered by Dave Cooley at Elysian Masters in Los Angeles (USA).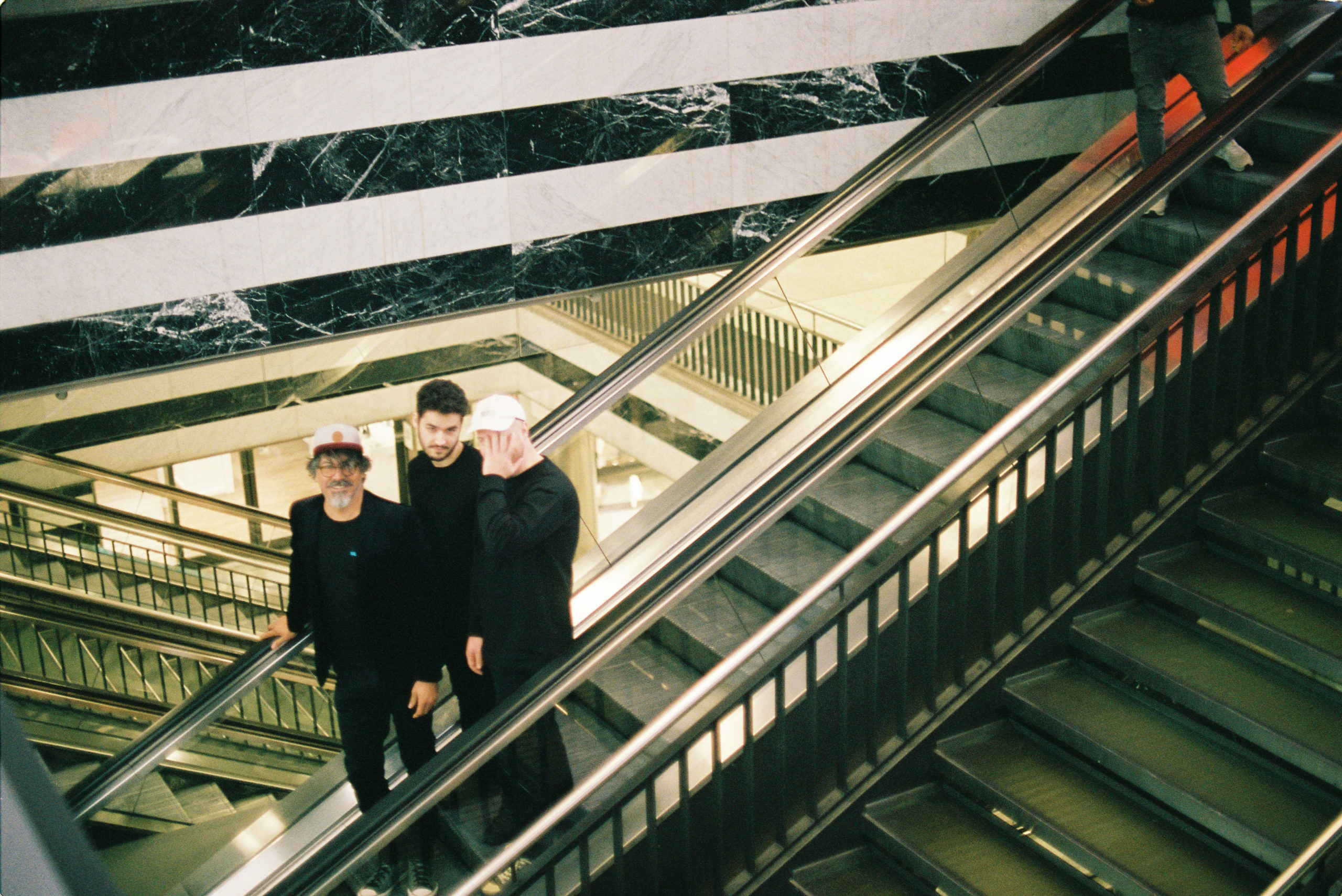 After several years touring the Swiss and French jazz scenes as a sideman, Valentin Liechti is now the leader of a trio Accompanied by Australian bassist Rodrigo Aravena and French trumpeter Shems Bendali. This power trio explores the frontier between acoustic and electric sounds, creating at once deep grooves as well as space for introspection. A triangle that at times becomes a diamond when electronics are introduced. The music offers melodic tracks leading the listener into a surreal melancholia tinged with mystery, leaving room for intense experimentation.
                                                                                                         upcoming concerts
02.11.2023 | lausanne, jazz onze plus festival (album release show)
01.03.2024 | lausanne, tba
15.04.2024 | baden, jazz in baden

02.05.2024 | zürich, Am rank
03.05.2024 | zürich, Am rank
04.05.2024 | zürich, Am rank
19.08.2022 | saalfelden, jazz festival saalfelden
09.07.2022 | montreux, montreux jazz festival
15.06.2022 | zürich, moods
07.04.2022 | cully, cully jazz festival
06.04.2022 | cully, cully jazz festival